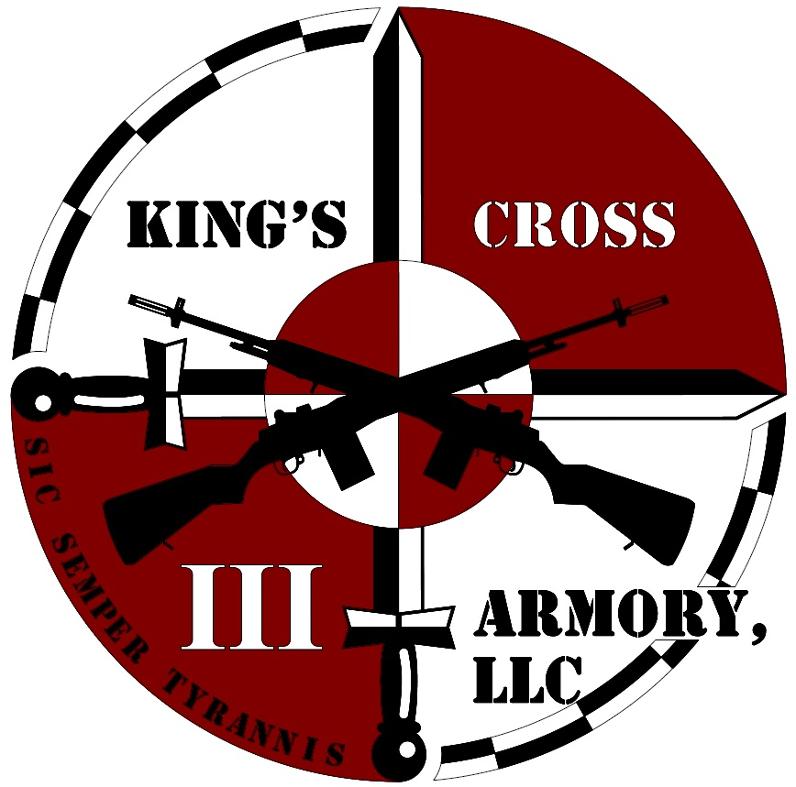 "Old School ranging solutions - for the long range rifleman..."
In today's modern world of electronic "gizmos", there are many excellent ranging devices and equipment on the market today… usually requiring a battery.
The MIL-DOT RANGE GUIDE offers the long range shooter an alternate method of ranging by incorporating a "getting back to basics…" approach to enhance the shooter's skill set and providing proficient and repeatable accuracy "down range" where it counts.
By using the fundamentals of MOA and MIL-DOT ranging methodology and techniques and operating on the proven mathematical principles of geometric angular measurements - ranging solutions and windage corrections are made available on 3 double sided polystyrene-all weather panels in both MOA and MIL-DOT measurements - resolving ranging resolutions quickly and accurately.
"When your battery operated range finder fails... use your head!"
GETTING BACK TO BASICS...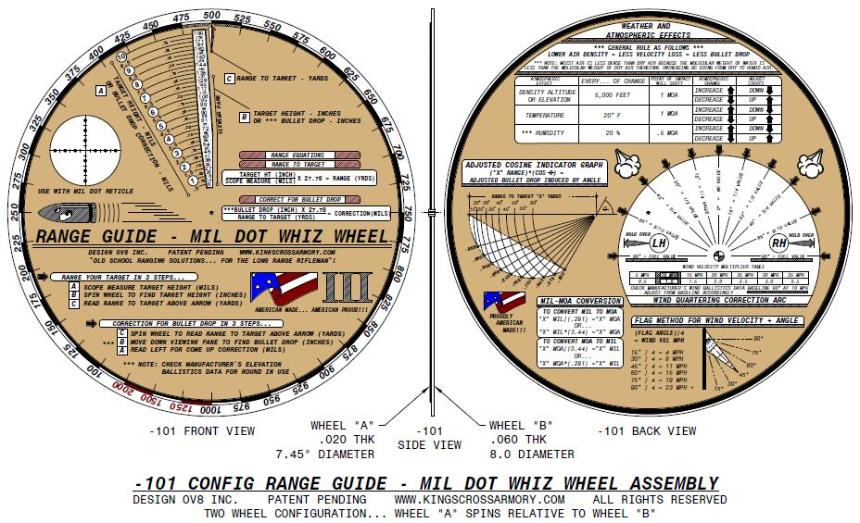 RANGE GUIDE - MIL DOT WHIZ WHEEL FEATURES...
SIDE A - WHIZ WHEEL SIDE
CALCULATE RANGE TO TARGET IN MIL-DOT
CALCULATE COME UP CORRECTION FOR BULLET DROP IN MIL-DOT
SIDE B - WEATHER AND ATMOSHPHERIC CORRECTIONS SIDE
TABLE 1 - WEATHER & ATOMOSPHERIC EFFECTS
CORRECT FOR DENSITY ALTITUDE CHANGE

CORRECT FOR TEMPERATURE CHANGE

CORRECT FOR HUMIDITY CHANGE
TABLE 2- WIND QUARTERING CORRECTION GRAPH
CORRECT FOR WIND ANGLE

CORRECT FOR WIND VELOCITY
TABLE 3- ADJUSTED COSINE INDICATIOR GRAPH
CORRECT FOR ANGLE SHOTS FROM 15 TO 60 DEGREES
TABLE 4 - FLAG METHOD FOR WIND VELCOCITY AND ANGLE
ESTIMATE WIND VELOCITY AND ANGLE USING RANGE FLAG
TABLE 5 - MIL-MOA CONVERSION EQUATIONS
CONVERT MIL to MOA EQUATION

CONVERT MOA to MIL EQUATION
*** SEE "MIL-DOT RANGE GUIDE" TAB AT THE TOP OF THIS PAGE FOR FULL RANGE GUIDE DESCRIPTION AND FUNCTIONALITY ...
THIS PRODUCT IS 100% AND VERY PROUDLY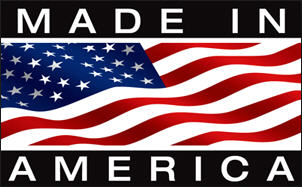 KEEP AMERICA STRONG - ENGINEER - MANUFACTURE - BUY AMERICAN!
AMERICAN MADE - AMERICAN PROUD!